Innermost Jeeves Bowler Hat Lamp Shade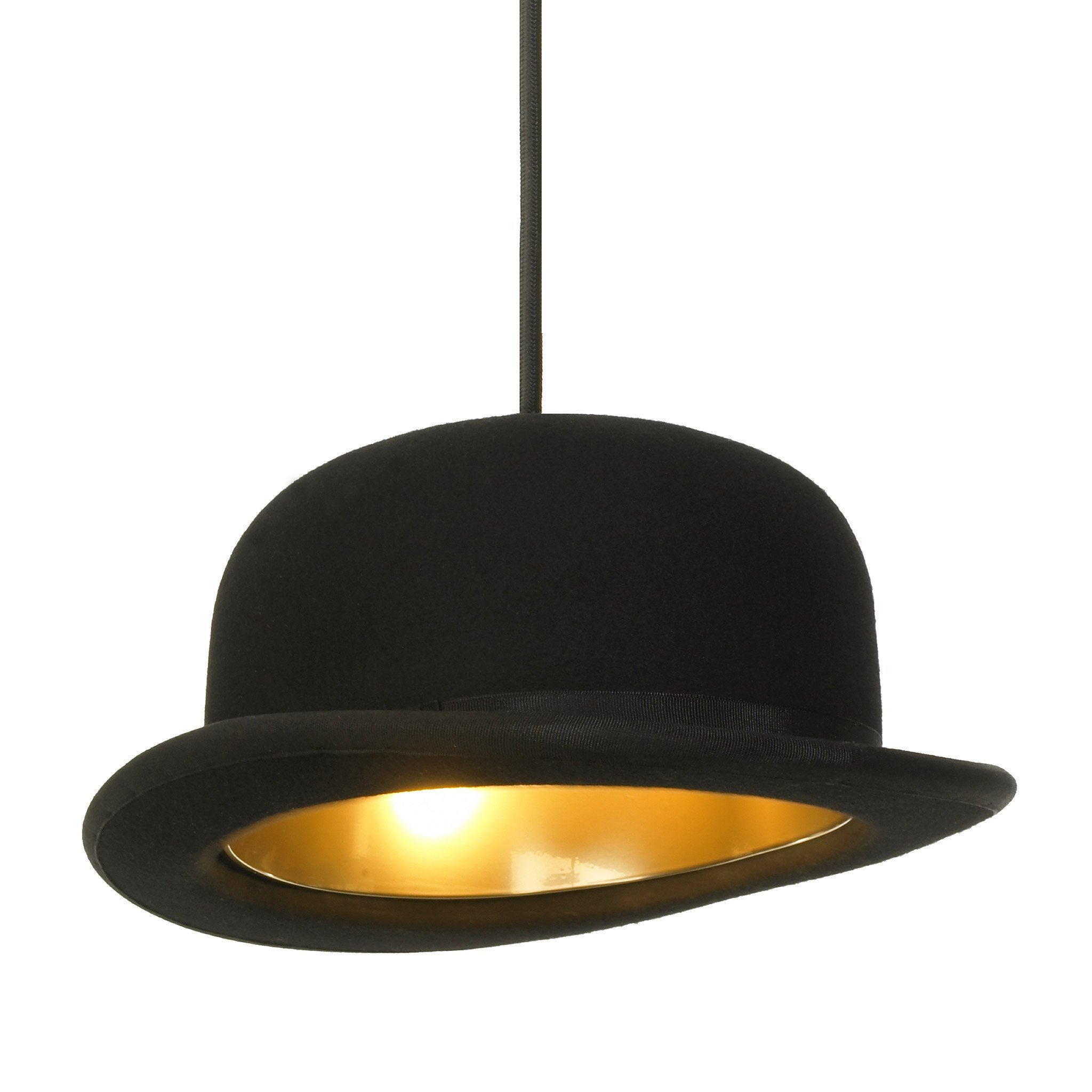 A blend of great British tradition and modern technology, the hand-made wool felt hat is lined with an aluminium inner shell whose stunning gold colour interior will give a highly individual finishing touch to any room.
Along with it's partner Wooster Top Hat Lamp Shade, the Jeeves Bowler Hat has been named after P.G. Wodehouse's two iconic characters – Wooster, the jovial but empty-headed young gentleman, and Jeeves, his improbably well-informed and talented valet. Finally to compliment and complete the 'Jeeves' look don't go without the Jeeves Table Lamp.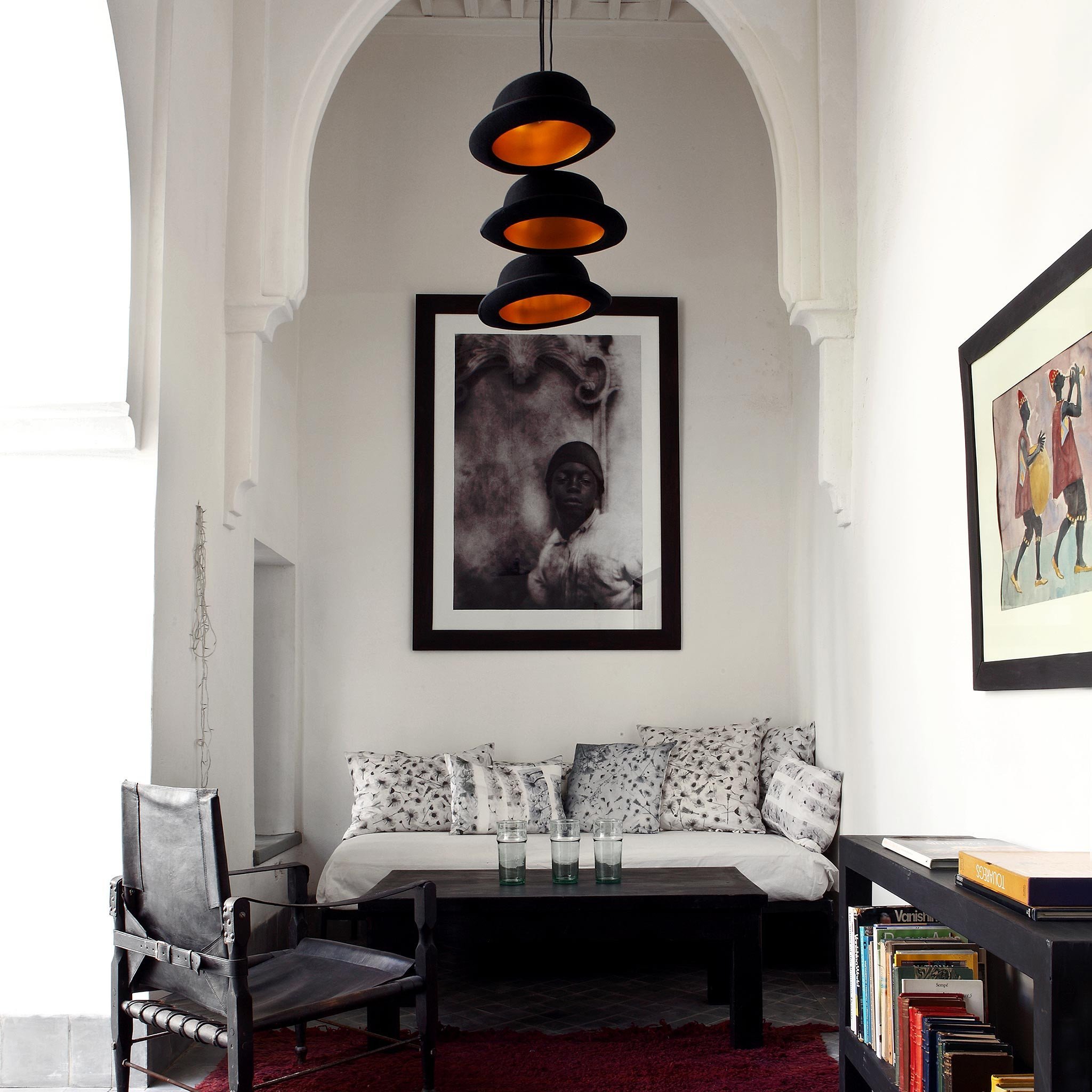 Further Information
Colour
Black with Champagne (gold) anodised interior
Material
Wool felt hat and aluminium interior
Dimensions
H13cm x W25cm x L30cm (approx)
Light source
G9, max 25W (not included)
Recommended bulb
Any G9 LED Bulb up to 500 lumen output, dimmable. Temperature 2200 – 2700K