Umage Asteria Anthracite (Medium) Grey Pendant Light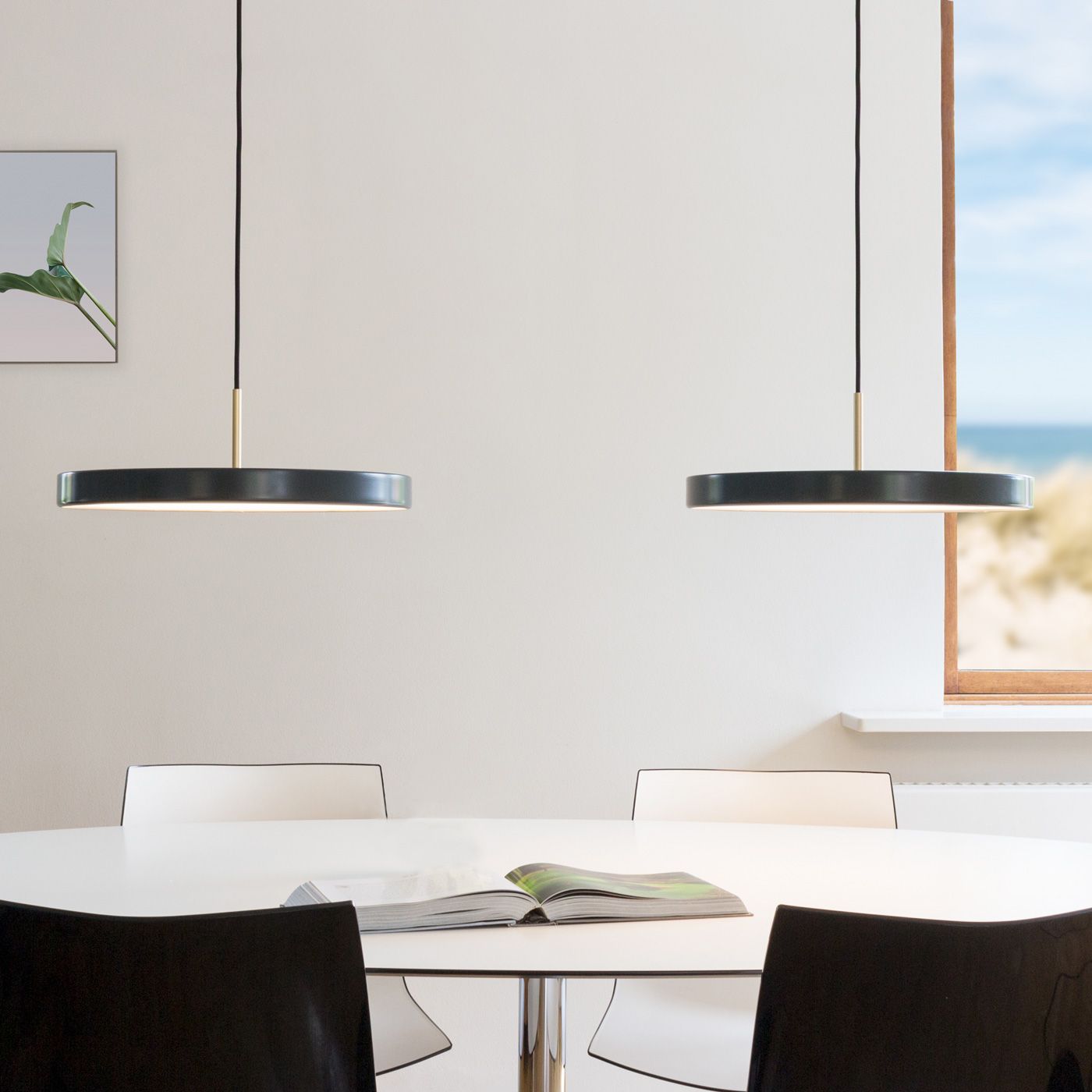 The Umage Asteria ceiling light has a beautiful, minimalistic design. The built in LED lights bring a warming, soft glow, making it a perfect light for hanging in a dinning/kitchen setting.
Sophistication alongside modern technology makes the Asteria an eye-catcher in any room and providing stunning lighting. As well as in the living room, the Asteria is a perfect light for other environments such as hotels or restaurants. A classic that is sure to get people talking!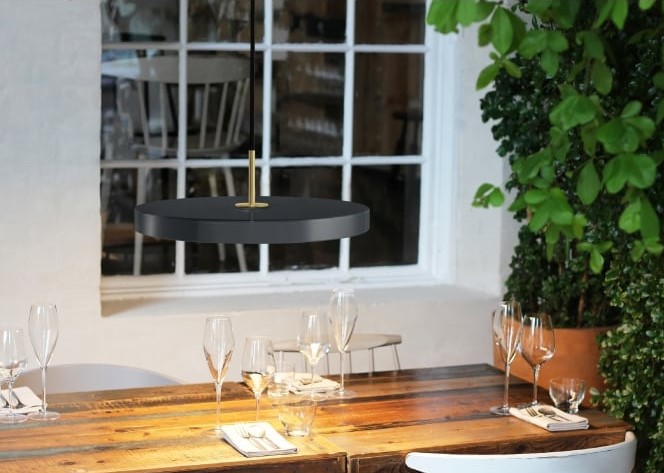 Further Information
Material:
Made from steel, aluminium and PMMA
Dimensions:
Diameter 43cm, Height 4cm/14.8cm
Bulb:
Built in dimmable LED panel (3000K, 1500lm)
Cable:
Includes 2.7m black textile cord