Umage Silvia Brushed Steel (Medium) - Floor Lamp (White Stand)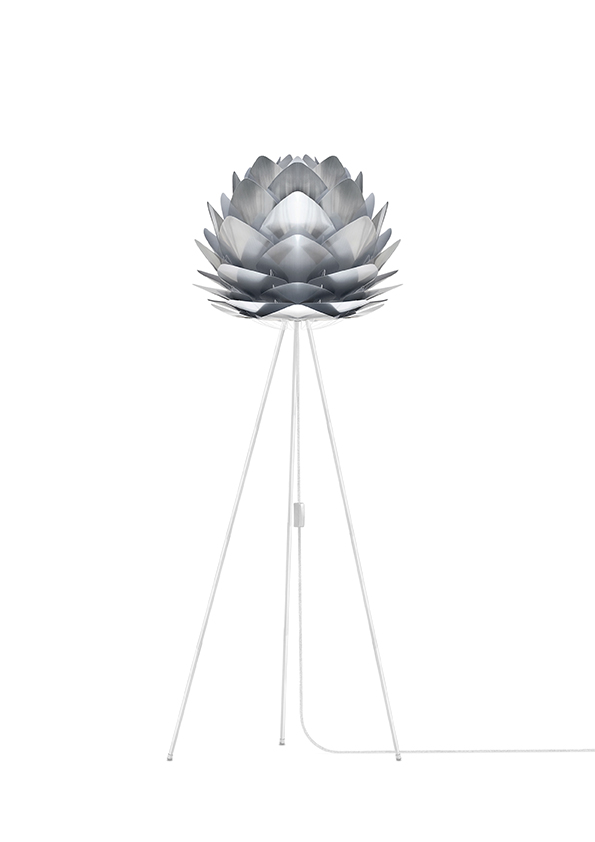 The cleverly versatile Silvia lamp shade by Umage Copenhagen means the shade can be used as an uplighter or downlighter. Simply swapping the shades position can completely alter how the beautiful light is displayed. It's modern and unique steel design adds a touch of contemporary "city" design into your living space. A modern and chic design that also brings a cosy, homely and warm light.
Paired with the stunning white Umage floor tripod, the Silvia can be really shown off to your friends and family. Standing tall and proud, the beautiful steel colour presents a sophisticated and soft light that will transform and spill across your room walls.
Designed to be assembled within 15 minutes, the Silvia lamp shade is ready to be installed wherever.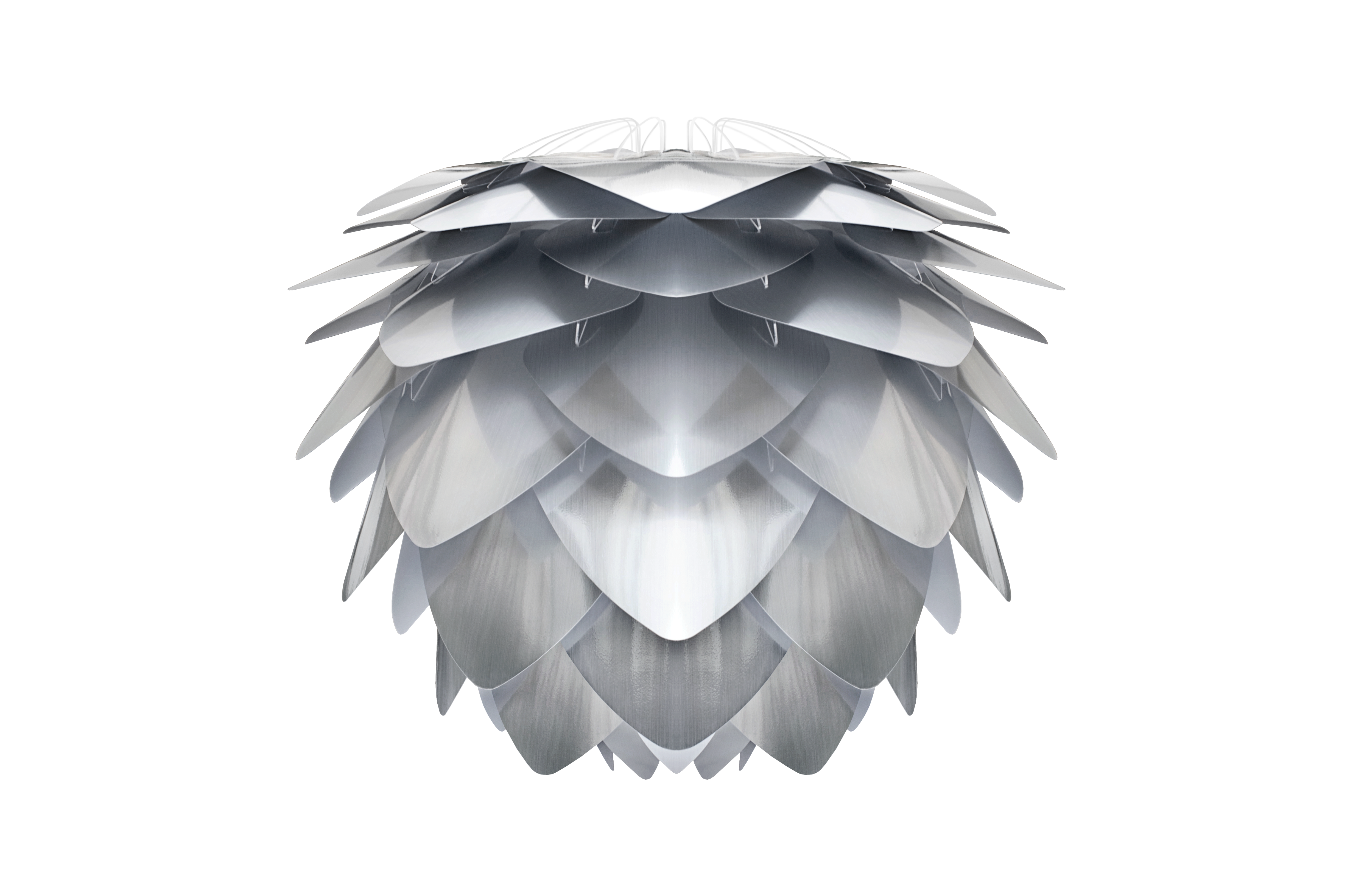 Further Information
Dimensions:
Height 109cm Width 66cm
Cable:
3m Textile Cord with on/off switch
Recommended Bulb:
Maximum Bulb 15W LED (not supplied)
Shade Dimensions:
Diameter 50cm Height 41cm