Seletti Mouse Lamp - Lying Down - Grey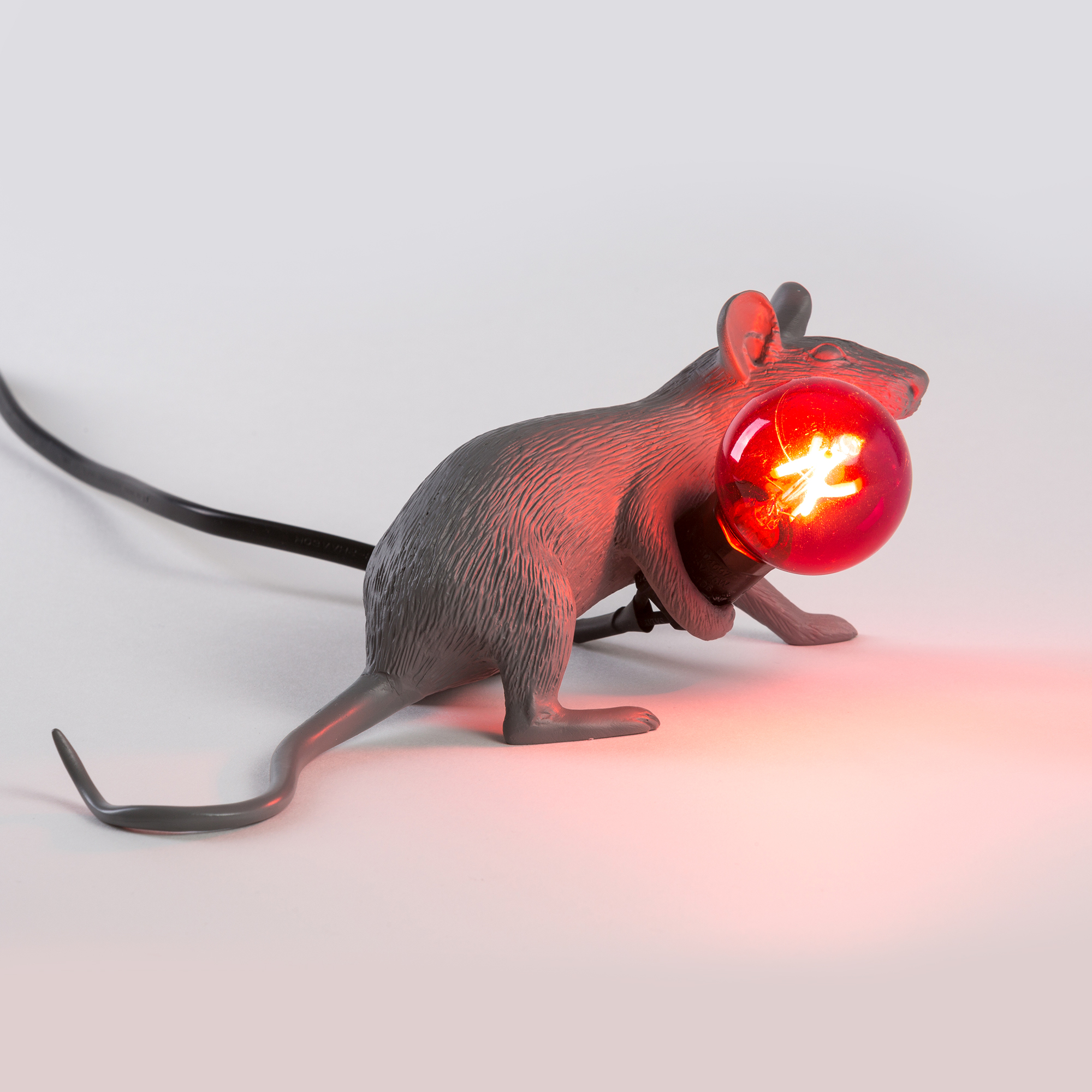 A quirky design, adding charm to any interior, that is sure to draw attention. Paired with a red bulb, the grey lying down Seletti Mouse really stands out. As well as looking great, the warm red bulb creates a calming atmosphere that'll transform your living space.
Perfect for animal lovers, the Seletti Mouse Lamp adds a touch of fun and style to your home. A favourite among the adults and kids, it'll have everyone talking. Explore our other range of Seletti Lamps to find the perfect companion for this cheeky mouse.
For indoor use only.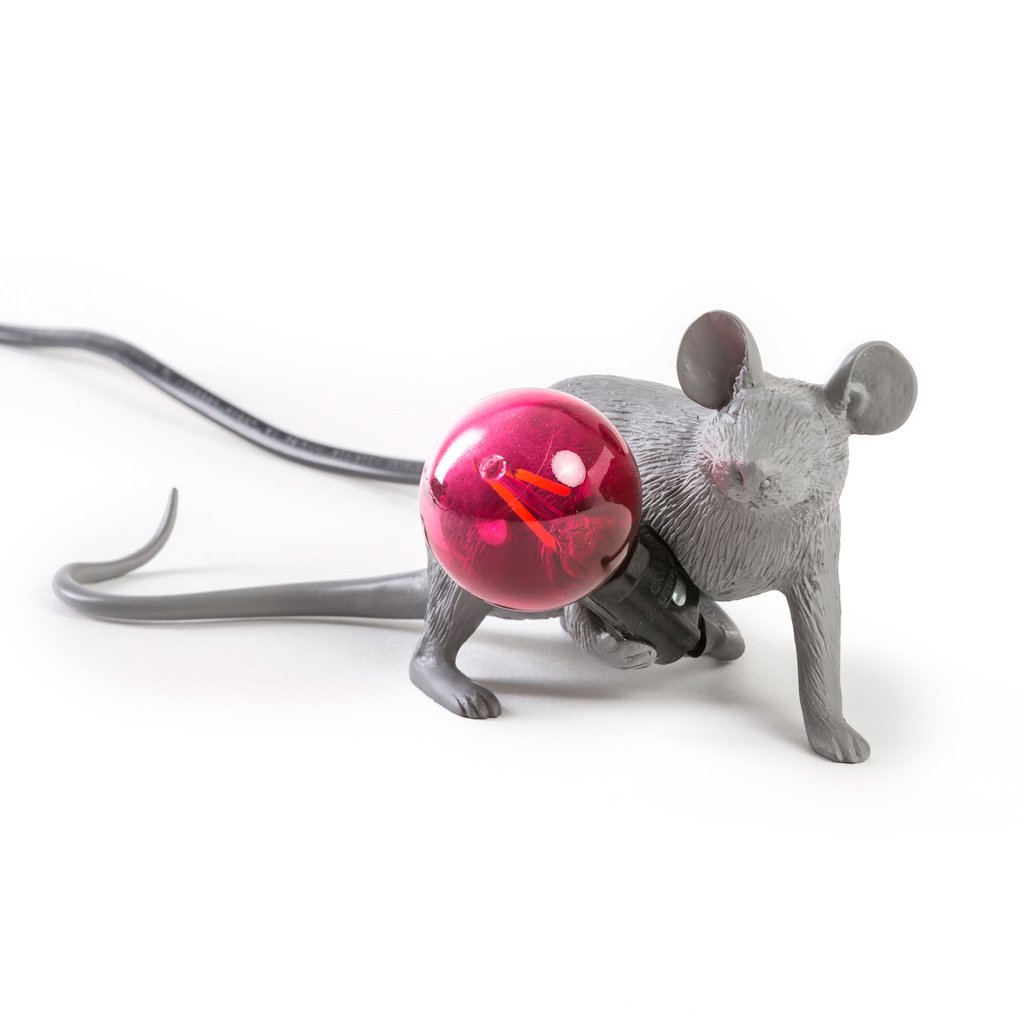 Further Information
Dimensions:
6.2 x 21 x 8.1 cm
Maintenance:
Wipe / dust clean
Bulb:
Red E14 LED 1W (Included)