Innermost Jeeves Bowler Hat Table Lamp
A classic British master piece designed by Jake Phipps and manufactured by Innermost, The Jeeves Bowler Hat Table Lamp with its minimal black steel base supporting the classic hand-made wool felt bowler hat coupled with a stunning gold coloured interior. 
Jeeves Bowler Hat Table Lamp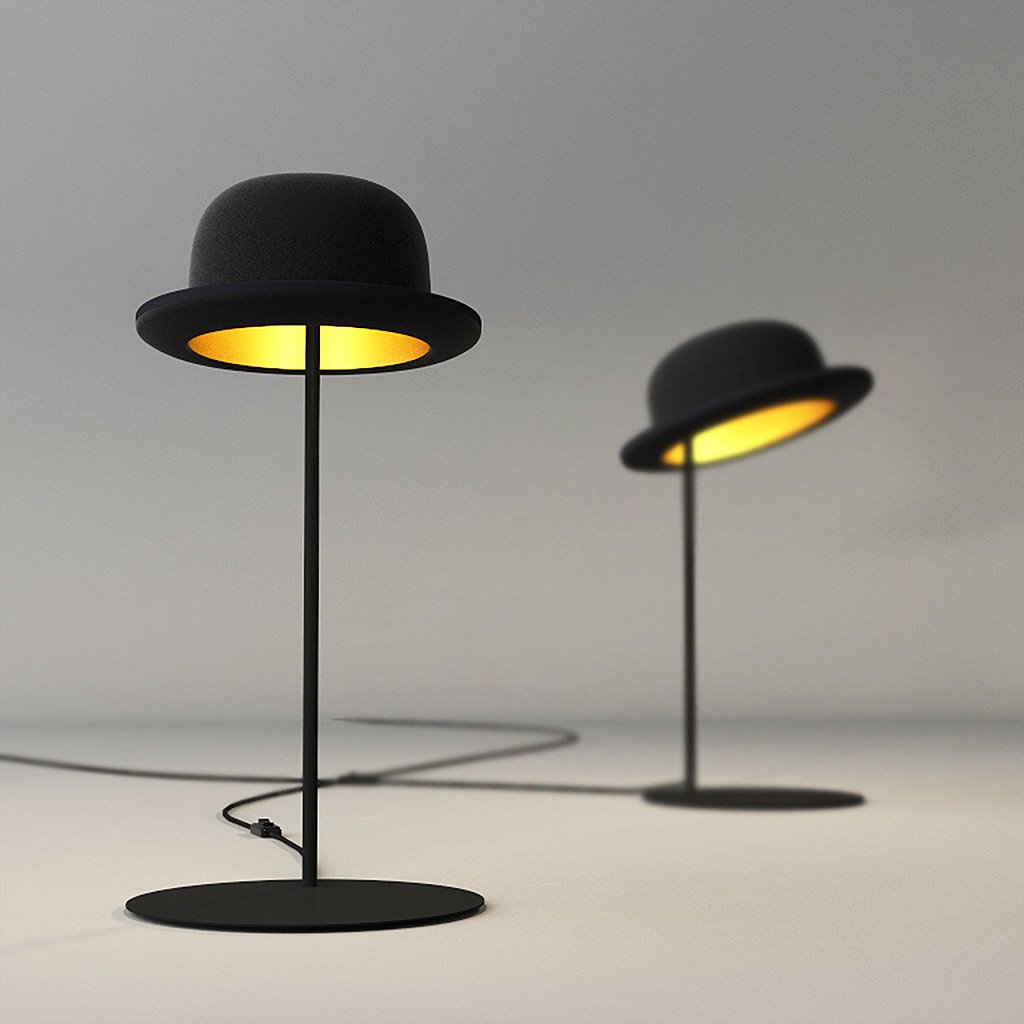 Whilst Jake Phipps worked together with designers from around the world, their unique and eccentric approach to design was driven by British culture. Jake strived for vivid diversity and authentic style.
The Bowler is adjustable so you can 'tip' your hat making it an unusual and very English addition to your desk or side-table.
The Jeeves Table Lamp is perfect for placing in any interiors as a side light on a coffee table or to add some sophistication to your office space.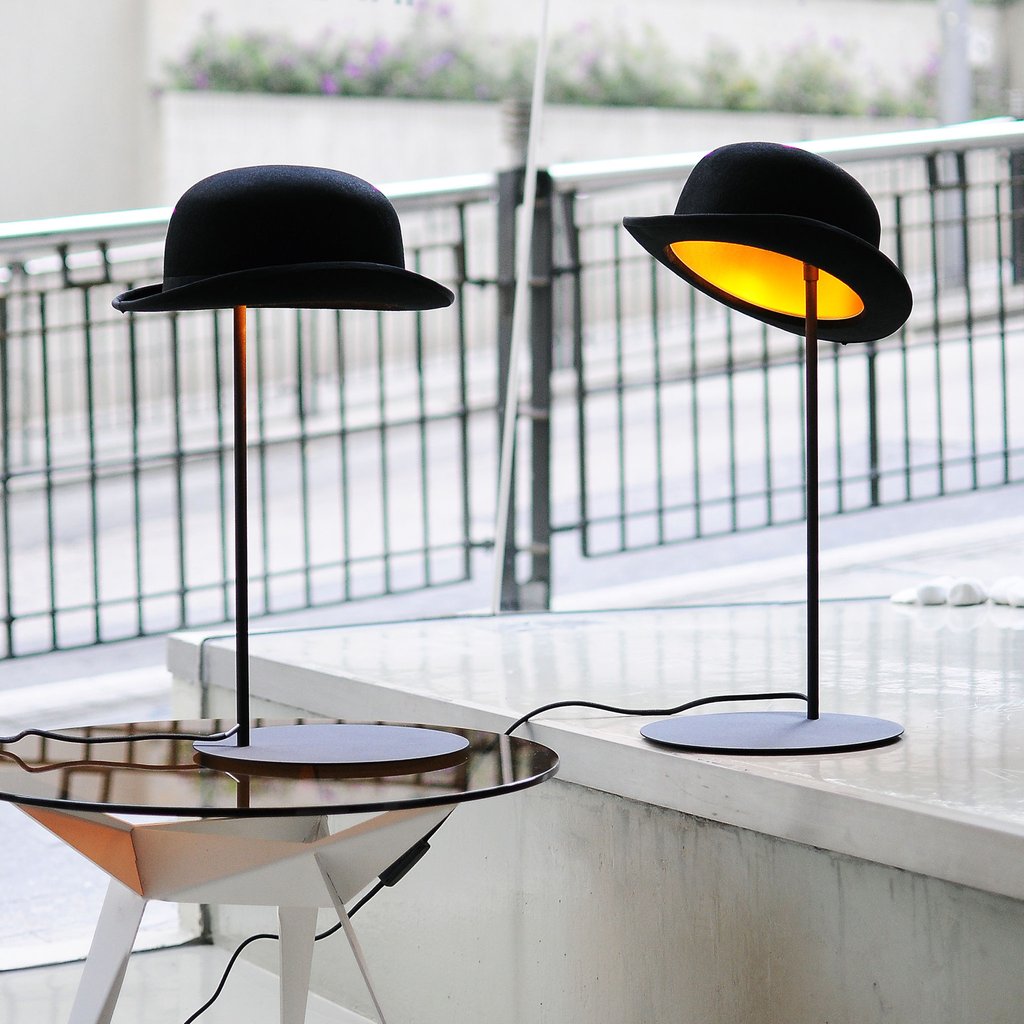 Further Information
Colour:
Black with gold anodised interior
Material:
Steel base with wool felt hat and aluminium lining
Dimensions:
H56cm x W25cm x D30cm (approx)
Light source:
G9, max 25W (not included)
Recommended bulb:
Any G9 LED Bulb up to 500 lumen output, dimmable. Temperature 2200 – 2700K
Cable length:
50cm to inline rocker on/off switch, 150cm to plug (approx)