Innermost Jeeves Bowler Hat Wall Lamp Shade
A somewhat unusual twist on a wall lamp shade, designed by Jake Phipps, the Jeeves Bowler Hat Wall is a classic hand-made wool felt bowler hat that looks like it has been thrown very hard at a wall.
Jeeves Bowler Hat Wall Lamp Shade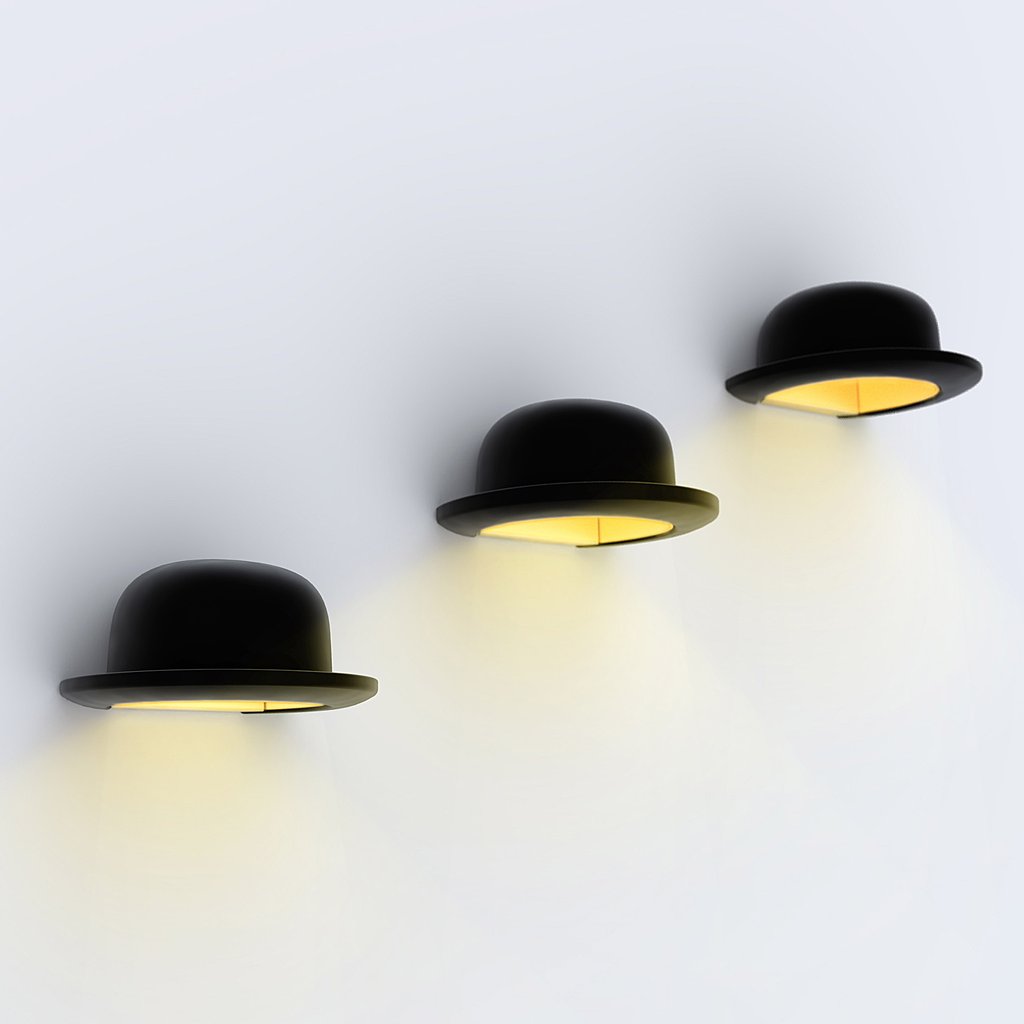 The stunning gold colour interior gives off a warm comfortable glow when lit and the unusual and iconic design adds character and individuality to any wall.
These bold, hand-made hats are a quirky way to add light and an element of fun in your chosen room – they really stand out from the crowd and will be a talking point for your guests and family. A must buy!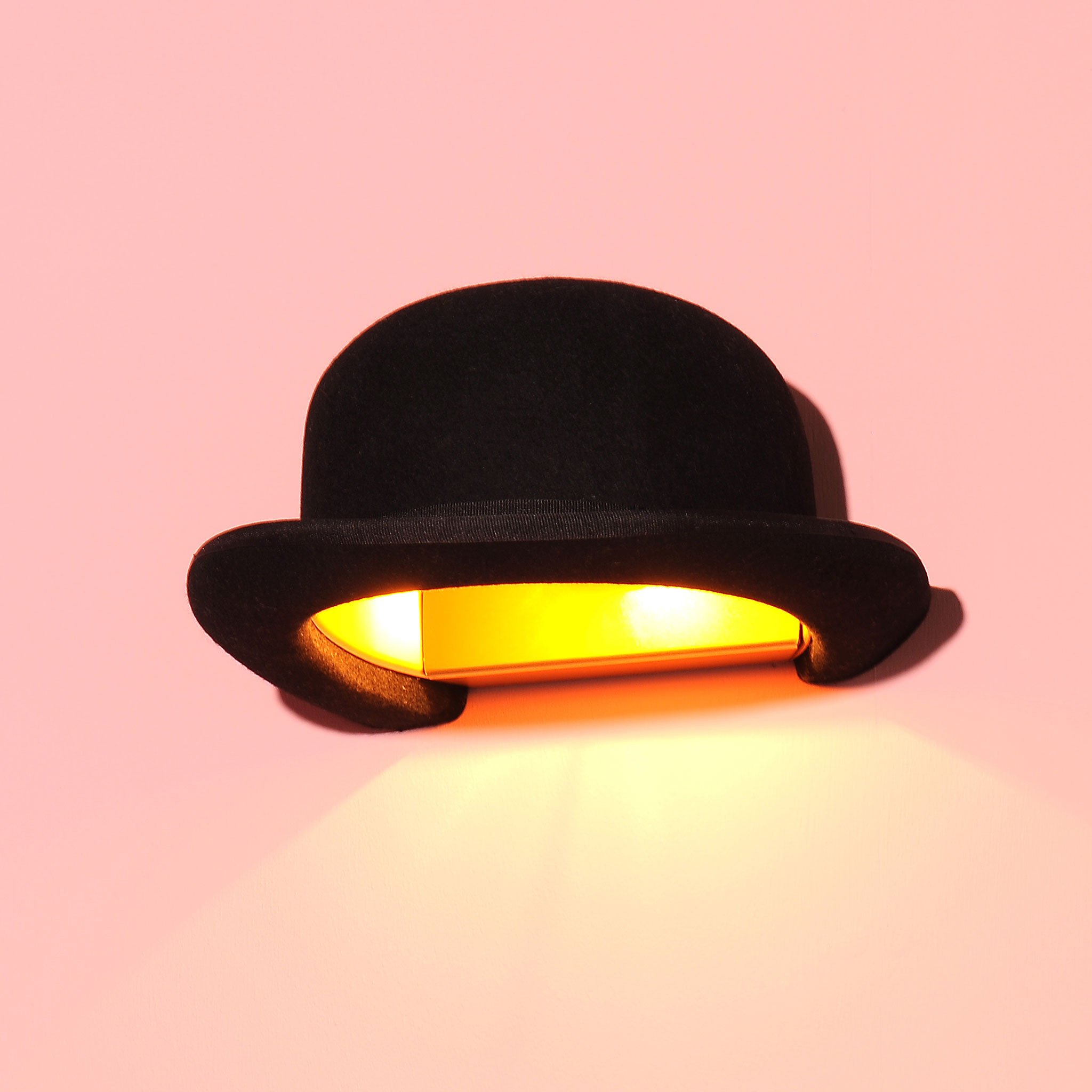 Further Information
Colour:
Black with gold anodised interior
Material:
Wool felt hat and aluminium interior
Dimensions:
H13cm x W25cm x L23cm (approx)
Light source:
G9, max 25W (not included)
Recommended bulb:
Any G9 LED Bulb up to 500 lumen output, dimmable. Temperature 2200 – 2700K