Asteria Ruby Red (Medium) Pendant Light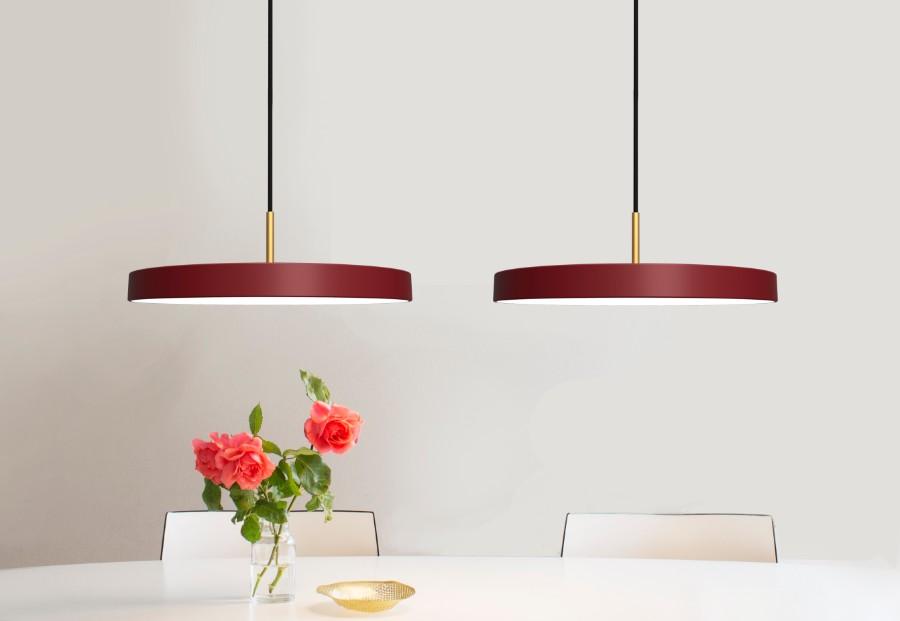 Perfect for dinning and living space, the Umage Asteria ceiling light is a sophisticated design that'll bring some class and style to your interior décor. The dimmable LED in the Asteria means you can get the mood just right!
This luxrious Umage Copenhagen design is also perfect in hotel and restaurant settings. Designed by Anders Klem, the modern, minimilistic is a real eye-catcheer that'll definitely draw attention!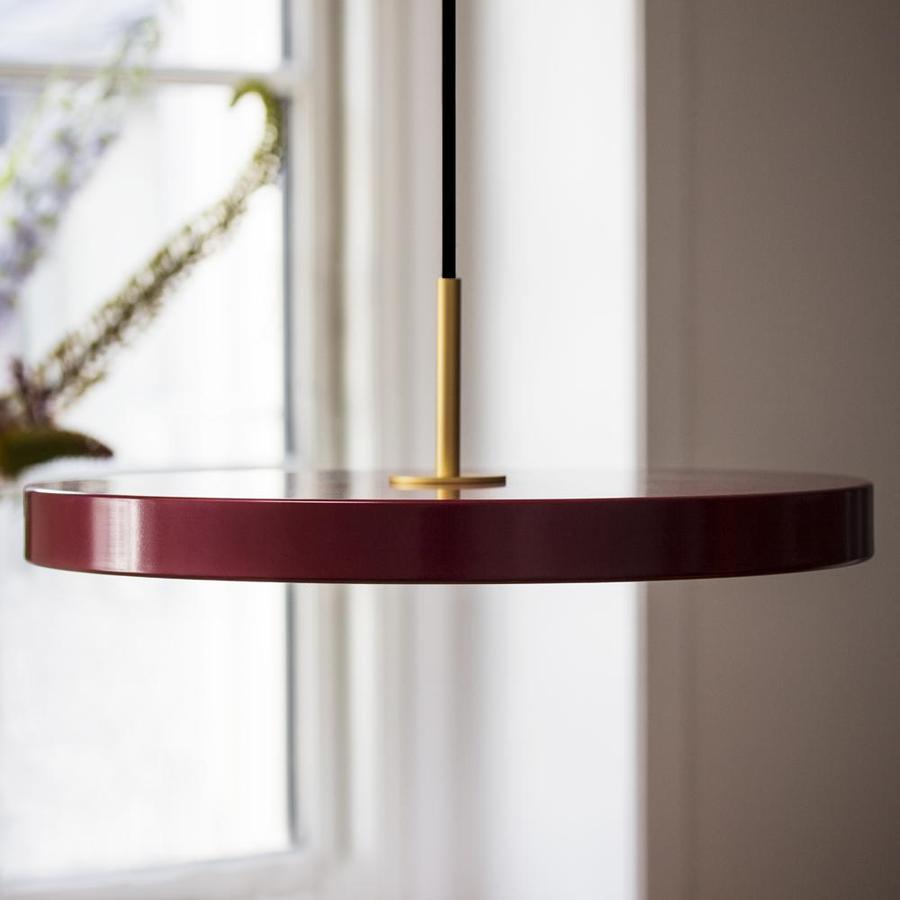 Further Information
Material:
Made from steel, aluminium and PMMA
Dimensions:
Diameter 43cm, Height 4cm/14.8cm
Bulb:
Built in dimmable LED panel (3000K, 1500lm)
Cable:
Includes 2.7m black textile cord