Umage Eos Feather Lamp Shade - Pink - Medium
Originally designed by Soren Ravn Christensen for Umage (formally Vita Copenhagen) the Eos is made up of a collections of goose feathers positioned on a paper core by hand creating a truly unique lighting masterpiece. 
Umage Eos Feather Lamp Shade - Baby Rose - Medium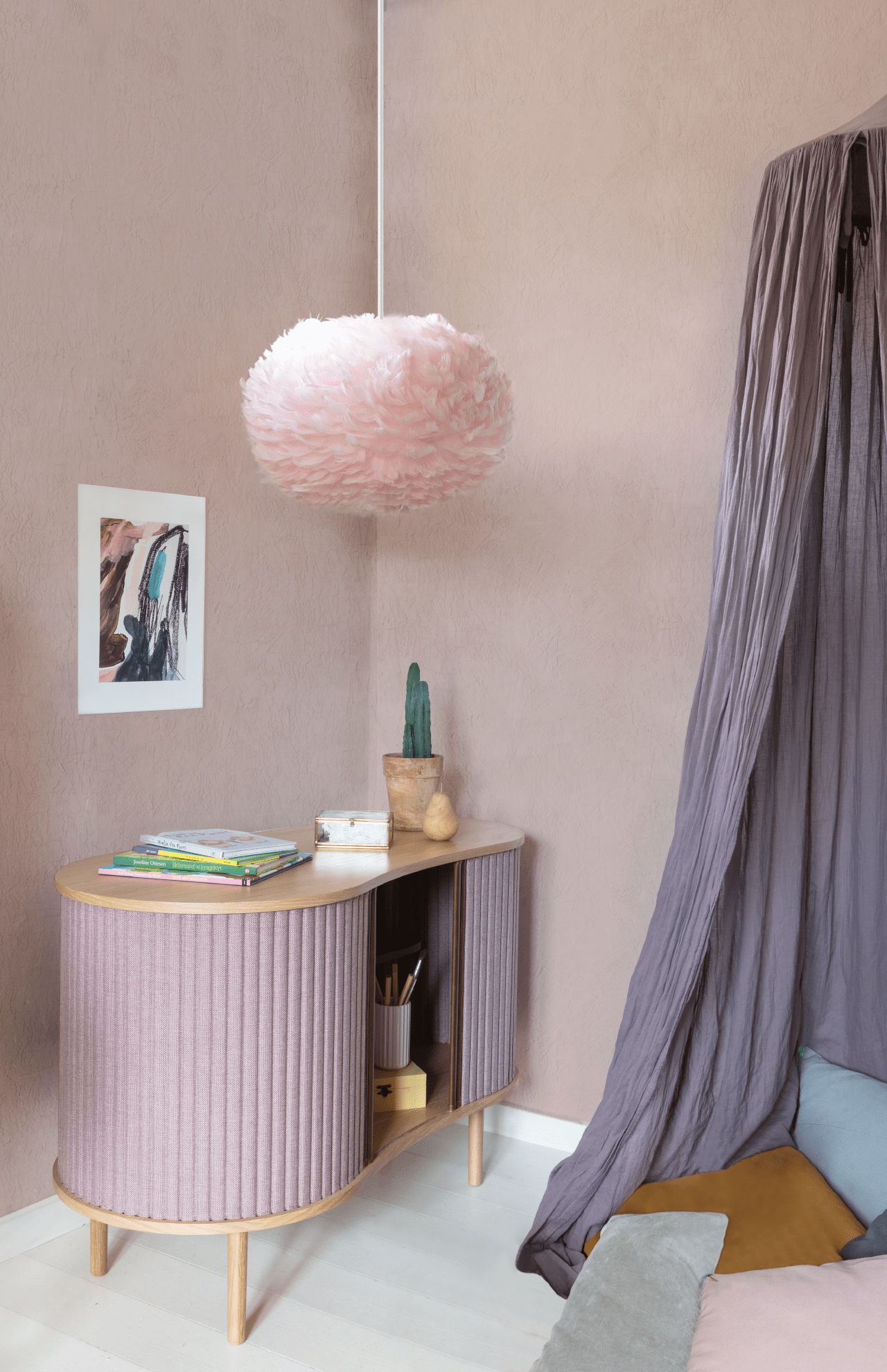 The Pink Eos Lamp Shade is great as either a hanging pendant or as a table / floor lamp. The unique and authentic goose feathers really make this shade stand out, and a real conversation starter between your guests. Soft feathers create a beatuiful, warm light that spreads across your walls and room.
Further Information
Colour:
Light Pink / Rose
Material:
Goose feathers & paper
Dimensions:
H30cm x 45cm (approx)