Umage Silvia Lamp Shade - Steel - Medium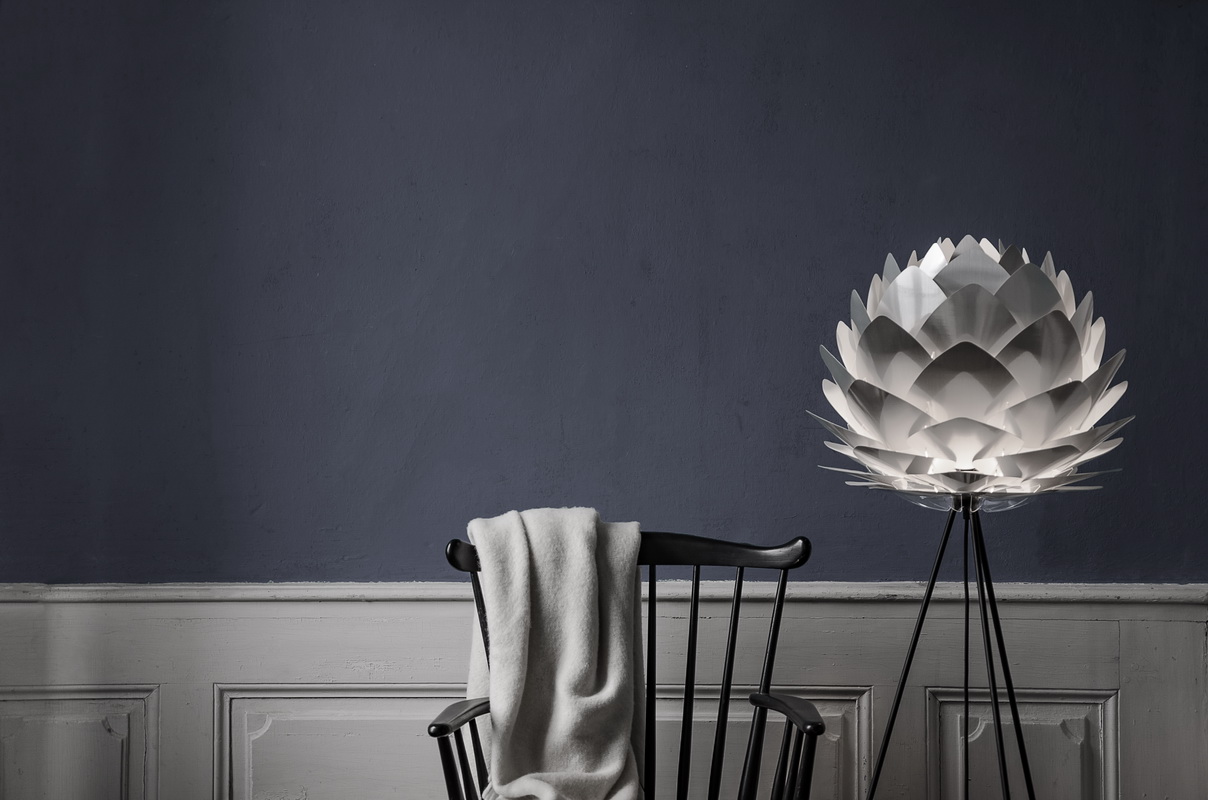 The unique Silvia Lamp Shade by Umage Copenhagen was inspired by a floral 'petal' shape, which displays a stunning and warming glow. The shade can be displayed either as a hanging pendant or standing using a floor / table tripod, giving you the choice on how you'd like to show-off your Silvia.
A brilliant design element of the Silvia is that the shade can be presented as either an uplighter or downlighter, meaning you can radiate the wonderful glow however you please.
This model in particuar, the brushed steel, is perfect for kitchen and dining areas, adding a lot of character. It's striking colour gives an industrial and city feel to the surrounding interior, without sacrificing that relaxing and homely glow.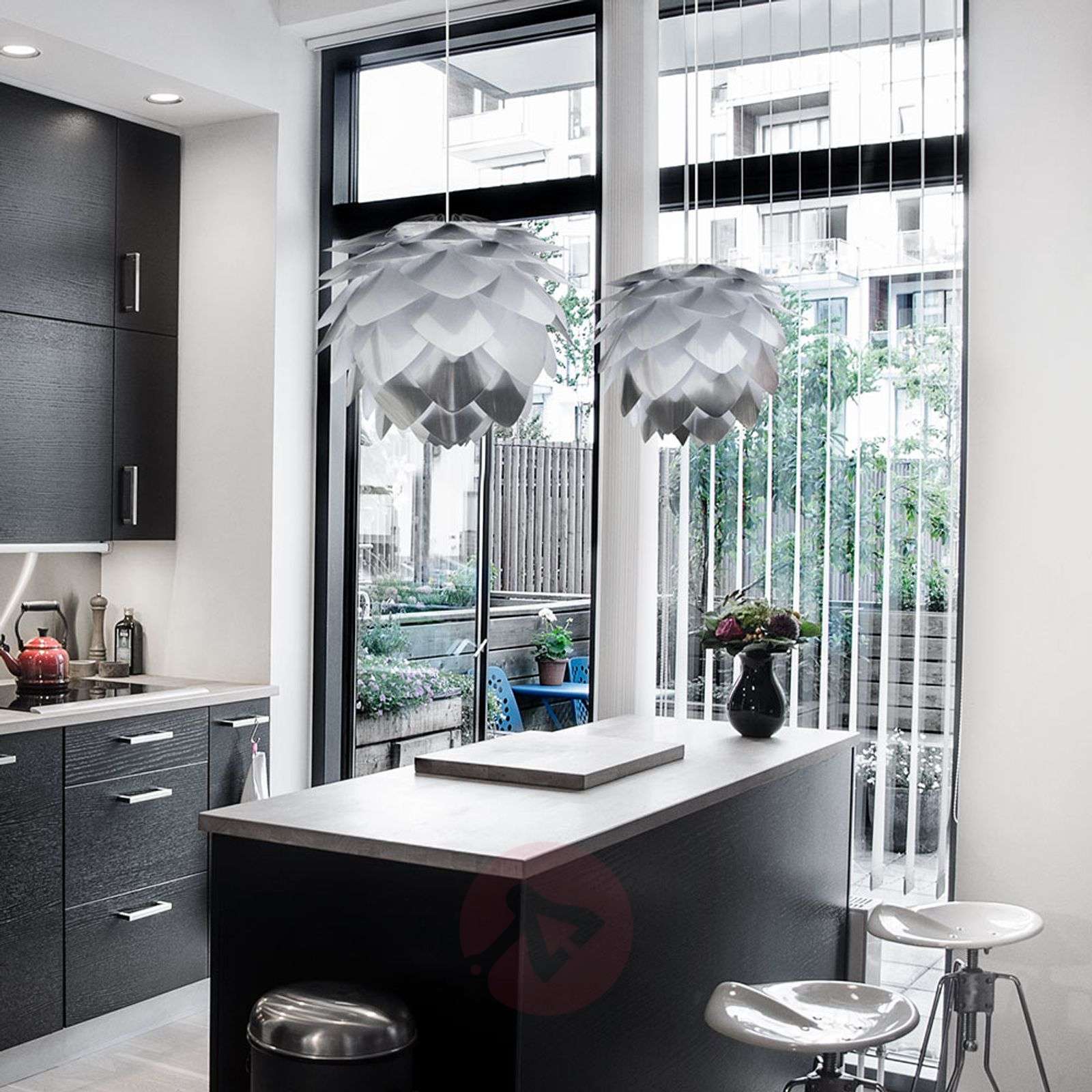 Further Information
Material:
Polypropylene / Poly-carbonate
Dimensions:
H45cm x W45cm (approx)
Fitting:
Designed to fit any E27 light fitting