Umage Silvia Lampshade - White - Mini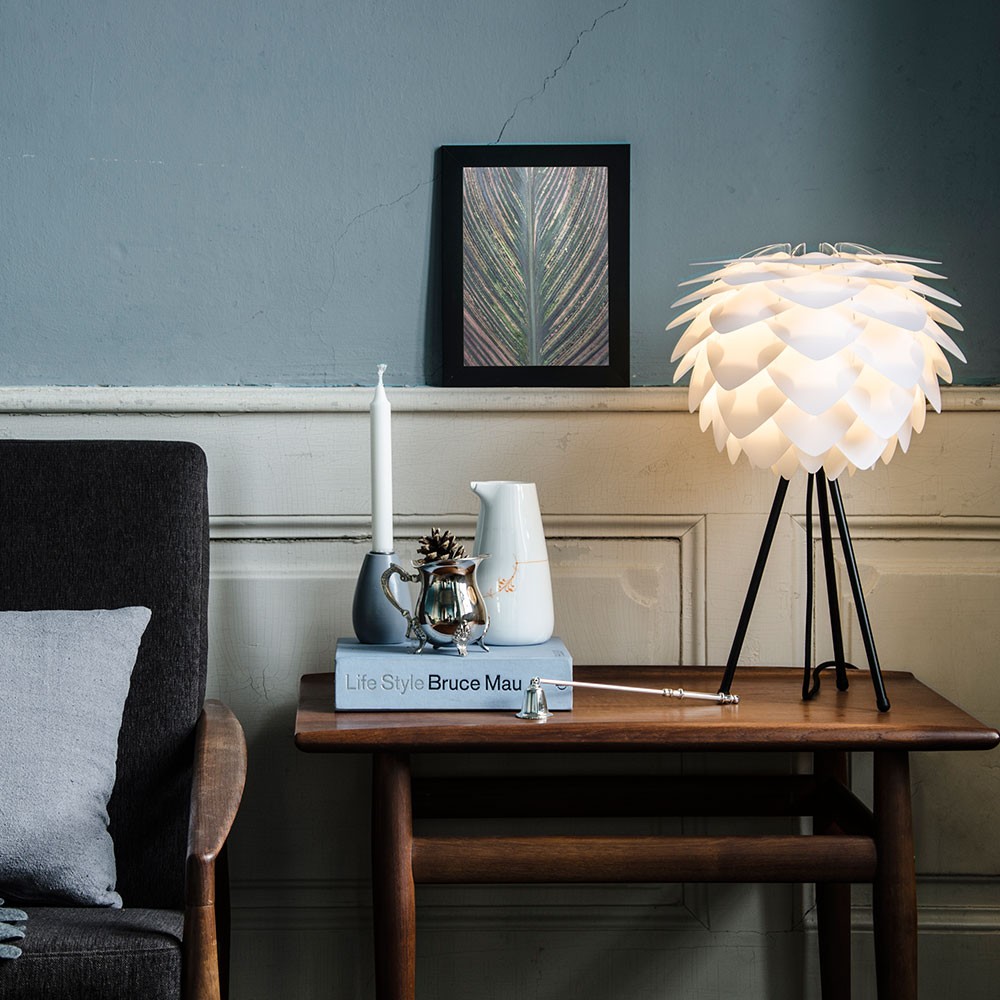 The White Silvia Lamp Shade is a stunning design by Umage Copenhagen. The clever, floral design presents a beautiful and calm glow that will completely transform your living space into an area of pure relaxation. The lamp shade works perfectly hung using ceiling cord sets in dining and living areas, as well as being placed on a both table and floor tripods.
One of the best features of the Silvia shade is that is can be fitted as either an uplighter or downlighter by simply flipping it over.
The white Silvia works perfectly as a soft and calming lamp shade in a bedroom setting! Each Umage Silva lamp shade is supplied flat packed and comes with full assembly instructions, taking around 10-15 minutes to assemble.
Check out our Instagram and Pinterest accounts for ideas on how to style your Silvia Lamp Shade.
Further Information
Material:
Polypropylene / Poly-carbonate
Dimensions:
H27cm x W34cm (approx)
Fitting:
Designed to fit any E27 light fitting