Seletti Bird Lamp - Playing - White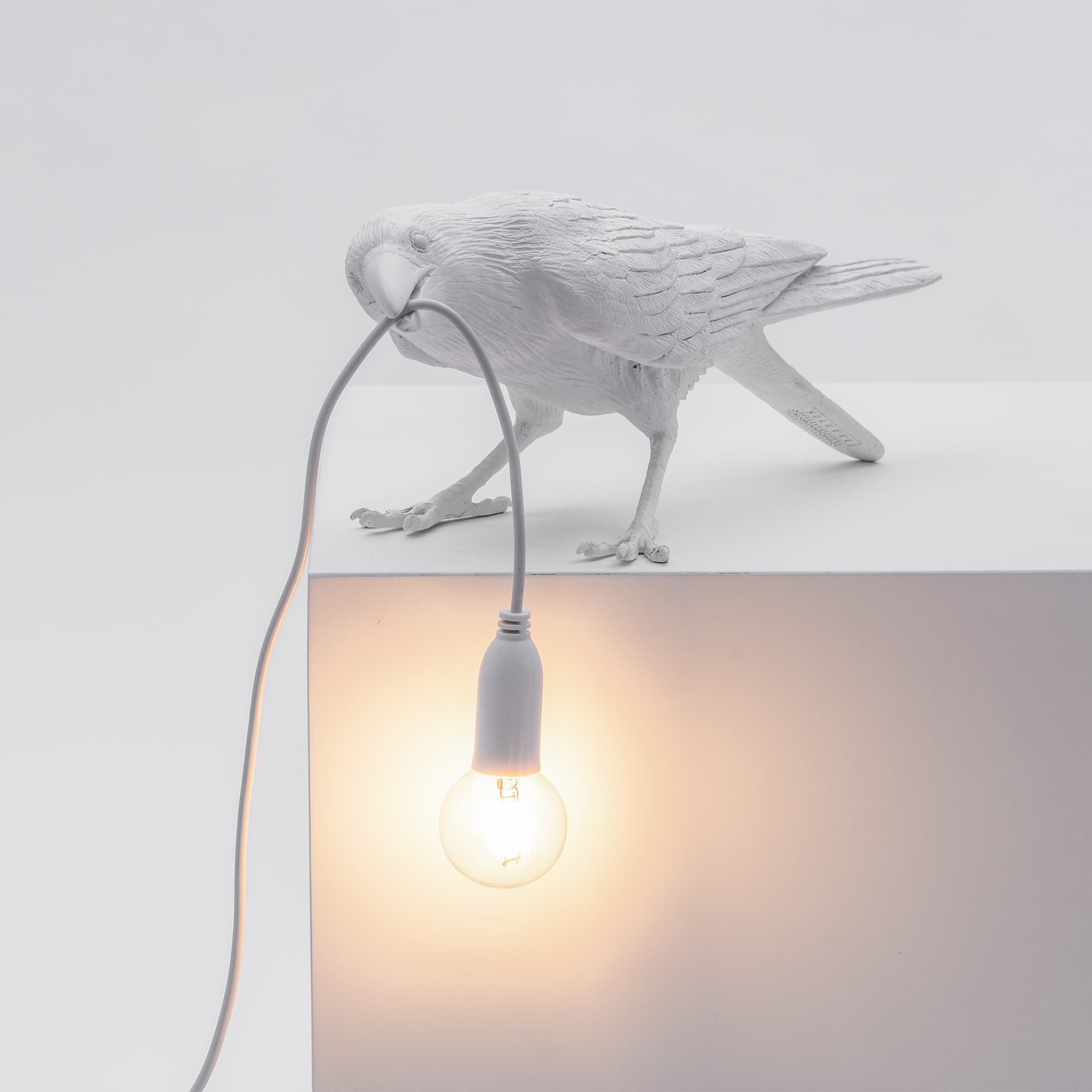 A playful indoor table lamp that brings character to indoor and outdoor spaces whether it is switched on or not. The stunning light enhances any room, individually and when they are grouped together.
This quirky light will make you not mind having these realistic ravens in your living room! The warm white light bulbs bring a soft and comforting glow to your interior, as well as lighting up your garden evenings.
Perfect for animal lovers, the Seletti bird lamp will be sure to make a statement wherever you decide to place it!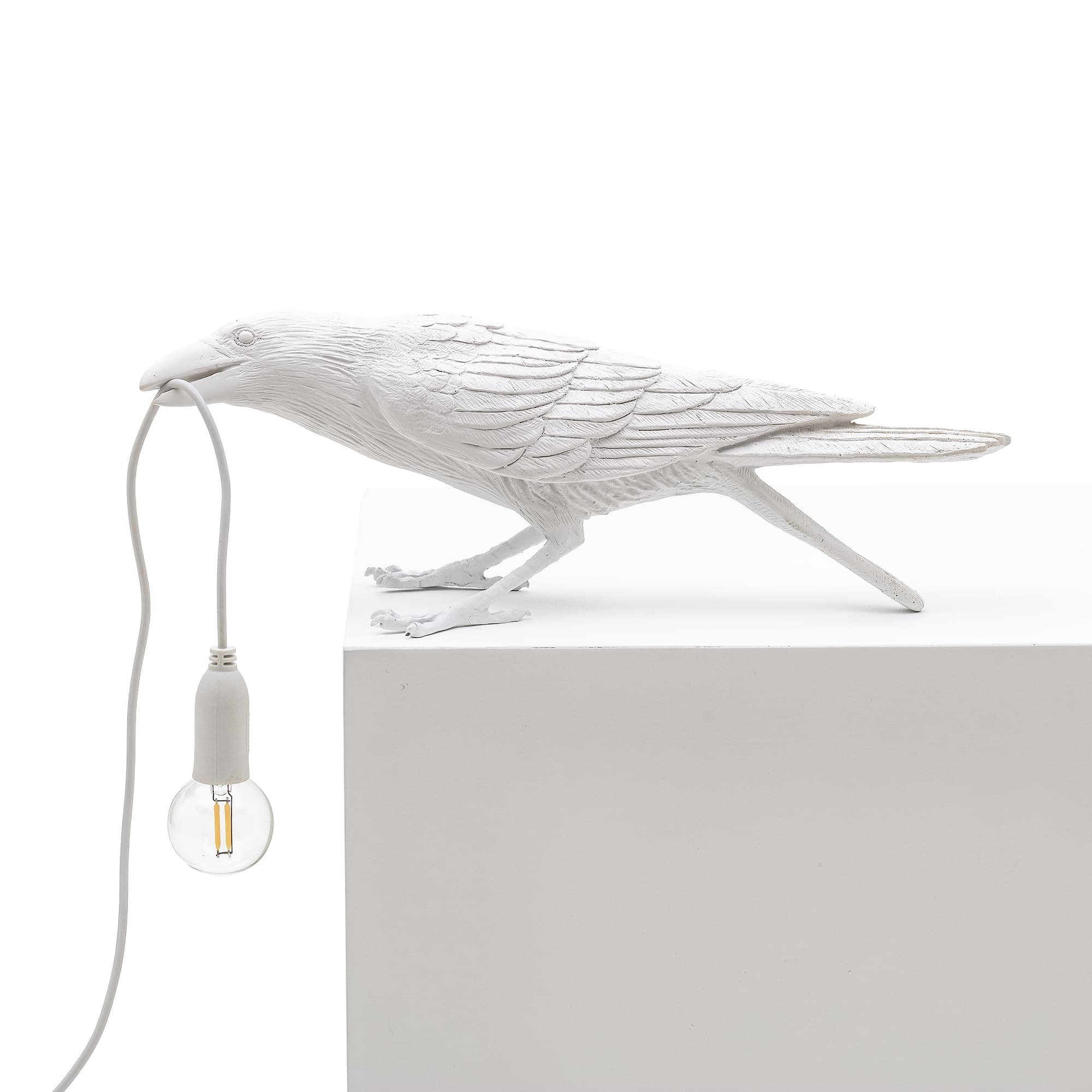 Further Information
For Indoor Use Only
Dimensions:
H 33.5cm x W 11.5cm x D 10.5cm
Maintenance:
Wipe / dust clean
Bulb:
E14 LED 2W (Included)