Umage Carmina White (Mini) - Floor Lamp (Black Stand)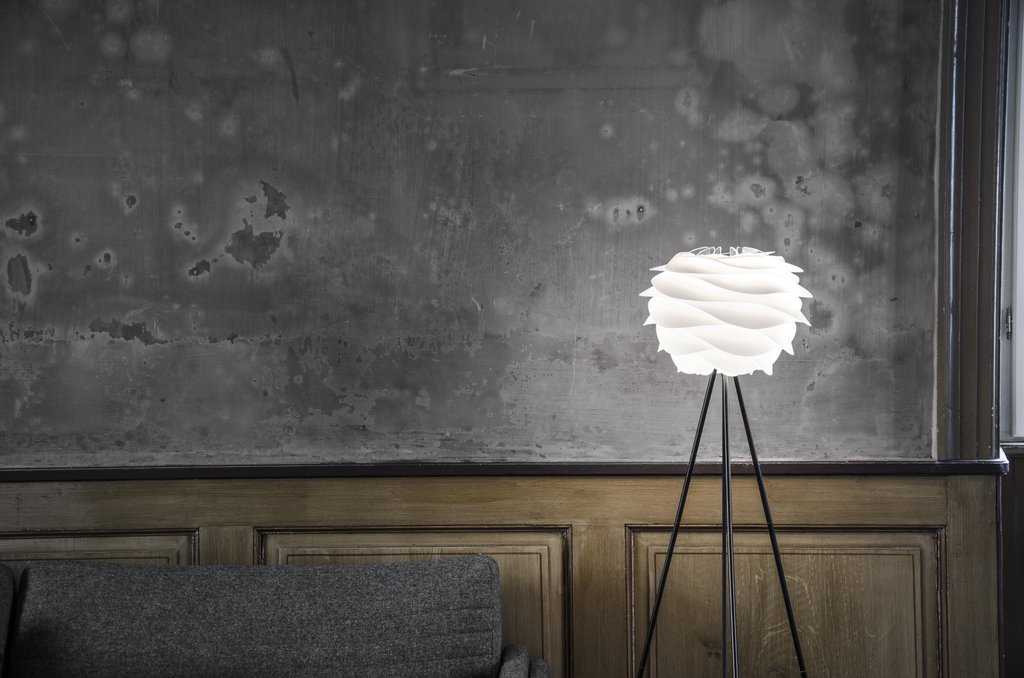 The Carmina lampshade range, my Umage Copenhagen, was originally designed by Soren Ravn Christensen and Anders Klem. Providing a gorgeous ambient light, the Carmina was inspired by the soft waves of the slow-moving dunes of the beautifully calm shorelines surrounding Denmark.
Made from polycarbonate and polypropylene, the lampshades are both lightweight and environmentally friendly.
The Umage Carmina White (Mini) is also available with the white floor tripod, found here.
Further Information
Fitting:
Designed to fit any E26 / E27 light fitting (Max 60W)
Dimensions:
H133cm W66cm (approx)
Material:
Polypropylene / Poly-carbonate Tripod: Aluminium & black (3m) textile cord with on/off switch