Umage Carmina Azure (Mini) - Floor Lamp (Black Stand)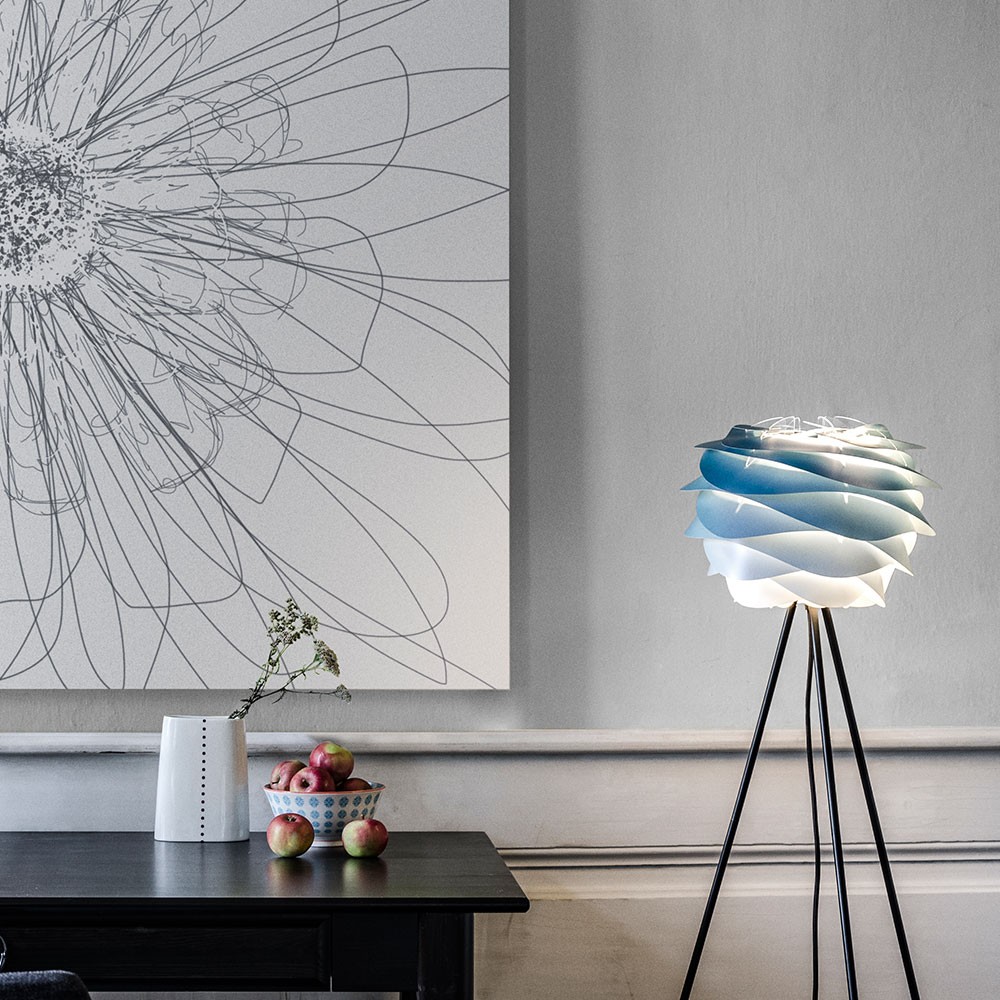 The Azure Carmina Lamp Shade, by Umage Copenhagen fits perfectly with their creative intentitons - a light that represents the beautiful soft waves and shorelines that surround Denmark.
The Umage Carmina Azure (Mini) is also available with the white floor tripod, which can be found here.
Perfect for any interior, the Azure lamp shade creates calm visuals that will have your guests talking...as well as feeling relaxed! Whether it is in communal space or in a bedroom, will bring a touch of Danish elegance to your setting.
Flat packed shade requires simple self-assembly. Ready to be mounted within minutes!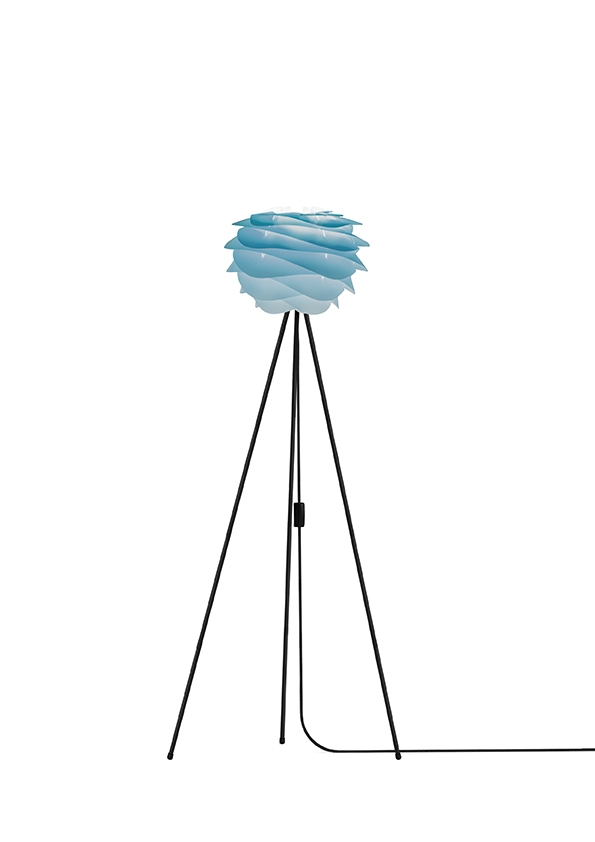 Further Information
Fitting:
Designed to fit any E26 / E27 light fitting (Max 60W)
Material:
Polypropylene / Poly-carbonate Tripod: Aluminium & black (3m) textile cord with on/off switch
Dimension:
H133cm W66cm (approx)