Umage Carmina White (Mini) - Table Lamp (Black Stand)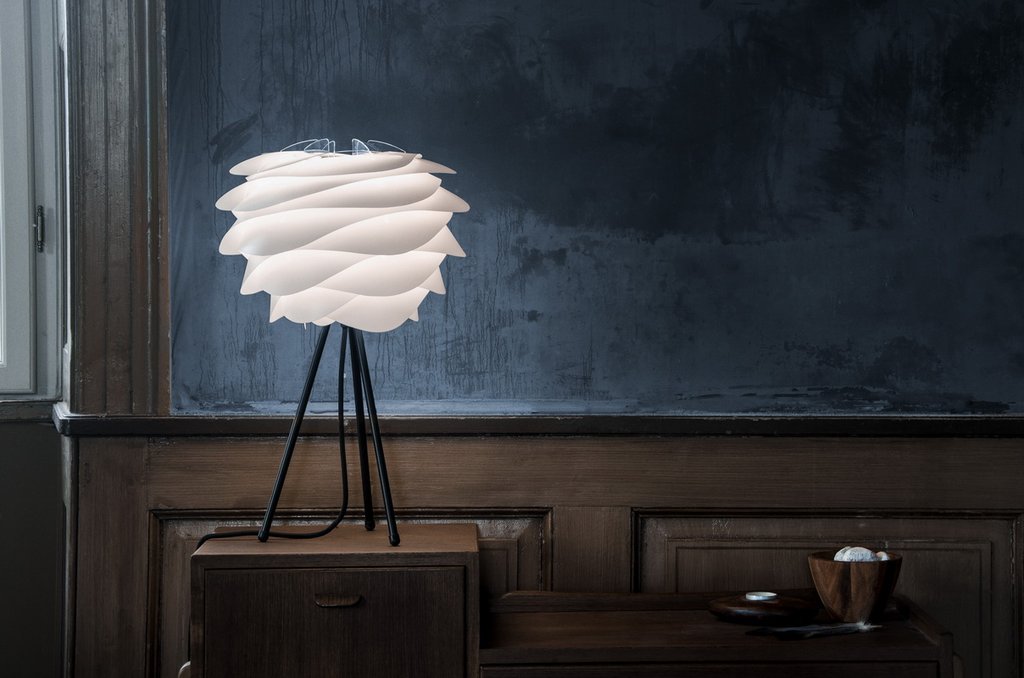 The White Carmina by Umage Copenhagen simply looks beautiful alongside any interior. It's delicate and subtle design combined with the calming colour presents a light that is perfect for enhancing a relaxing environment.
Pairing the Carmina with an Umage table tripod means that the lamp shade can be shown-off wherever you think it looks best. As well as being a beautifully contemporary lamp shade, it's also both lightweight and environmentally friendly, as it's made from polycarbonate and polypropylene.
Christensen's contemporary design on the Carmina means the lamp shade can look great alongside any interior décor around your house. Calm visual lines created by the Carmina make it a perfect lampshade for a child's rooms.
The Umage Carmina White (Mini) can also be paired with the white table tripod, available here.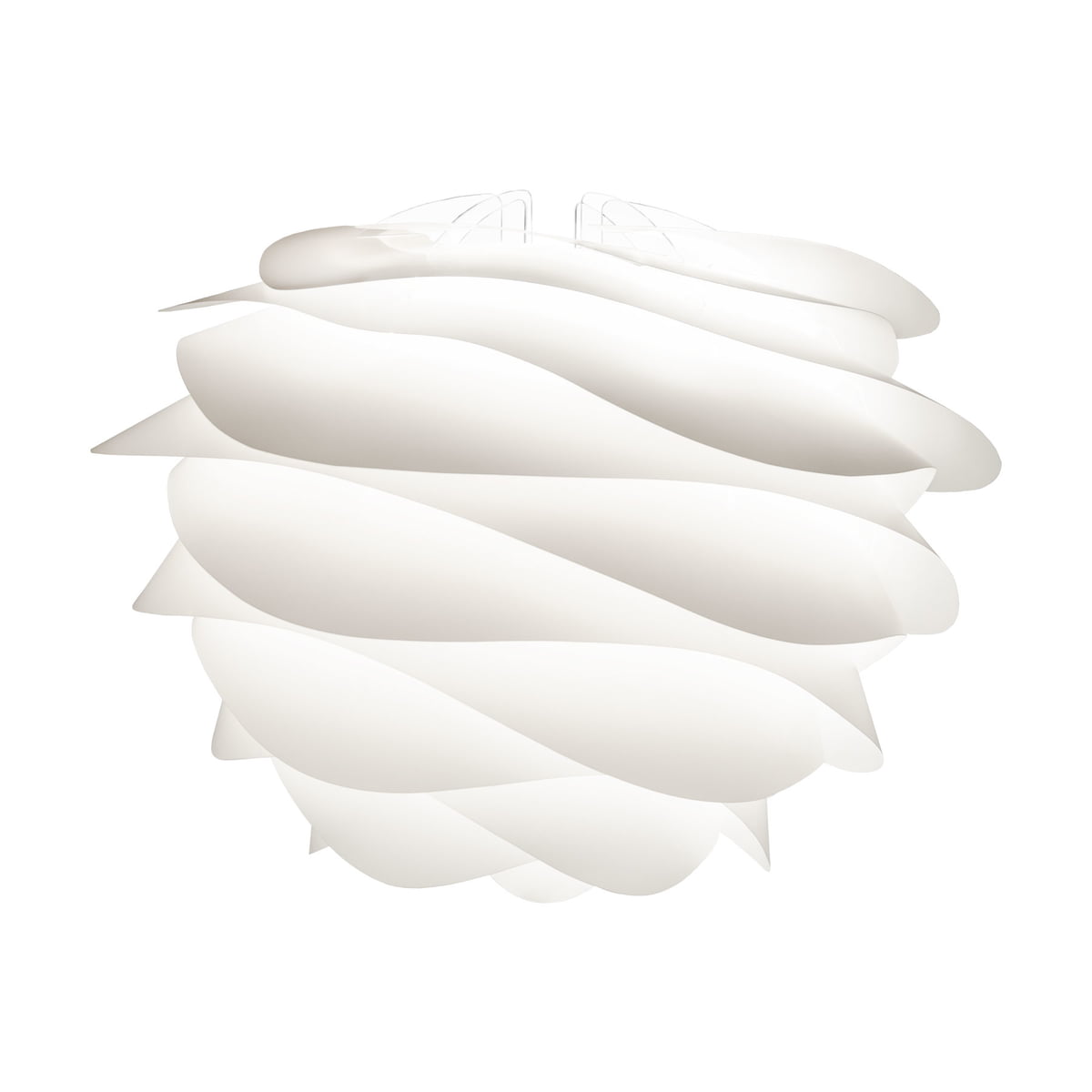 Further Information
Stand Dimensions:
Height 36cm Width 19cm (Combined height 49cm)
Cable:
2m Textile Cord with on/off switch
Recommended Bulb:
Maximum Bulb 15W LED (not supplied)
Shade dimensions:
Diameter 32cm Height 22cm